Harvest 2019: Australia
"Pressure makes diamonds" says Xanadu chief winemaker Glenn Goodall reflecting on the 2019 harvest. From drought in the Clare and Eden Valleys to ravenous birds in Margaret River, our Australian producers have certainly faced their fair share of pressure this year, but early indications suggest that we'll be expecting some real diamonds from these 2019s.
Bibendum buyer for Australia, Jamie Avenell says: "As always, the year brought its challenges for our vignerons across this vast country. However, when yields are compromised you often see quality boom, and I am happy to hear our producers reporting fantastic flavour, acidity and elegance. I am particularly excited to taste the 2019 sparkling base wines from Tasmania's Josef Chromy - dubbed the best in years. We also have a new winemaker in the gang, Adam Louder of Mount Langi Ghiran, and I eagerly anticipate this vintage's Shiraz."
Clare and Eden Valleys
Freshness in the face of climatic adversity
Rieslingfreak winemaker John Hughes "could not be happier" with his distinctively pure Rieslings this year. But while quality is looking fantastic, yields were reduced by about 50% in Clare and 20% in Eden Valley. John remains positive however, saying "although these numbers may look high, some red grape growers were 70-90% down for the season."
As ever, it was Mother Nature who provided these challenges throughout the growing season, from frost during shoot growth, to drought, to wild winds during flowering. "I have never seen seasonal weather conditions like this before," says John. These challenges demanded close vineyard management, with vines needing plenty of water to help with growth during the drought conditions, and John's secret weapon of a clay-based 'sun cream surround' to protect the vines and berries. The grapes were harvested earlier than normal to reduce sun contact, then the fresh, green berries were crushed and drained, but not pressed, in order to minimize skin contact and retain that hallmark Rieslingfreak purity.
The Grampians
All about the Shiraz
After Adam Louder's first vintage as chief winemaker at Mount Langi Ghiran he can't wait to share their Shiraz with the world. "We're seeing a great deal of depth and a strong flavour profile across the board," he says. The Langi Shiraz is one to watch out for, with good fruit definition, spice and minerality. The Pinot Gris and Rieslings are also looking exciting.
The Grampians experienced dry conditions and cold weather during flowering this vintage, resulting in lower yields. Fortunately, when the rain arrived it arrived at the right time – before flowering and again before veraison. A burst of warm weather from late February into March meant that it was all hands on deck to bring fruit in at optimum ripeness. The resulting quality is strong despite crop levels decreasing by about 30% on average.
"Quality is expected to be outstanding across all varieties" says chief viticulturalist Damien Sheehan. Damien is particularly excited about this year's fruit intensity and naturally-high acidity, promising a cohort of beautifully-balanced wines.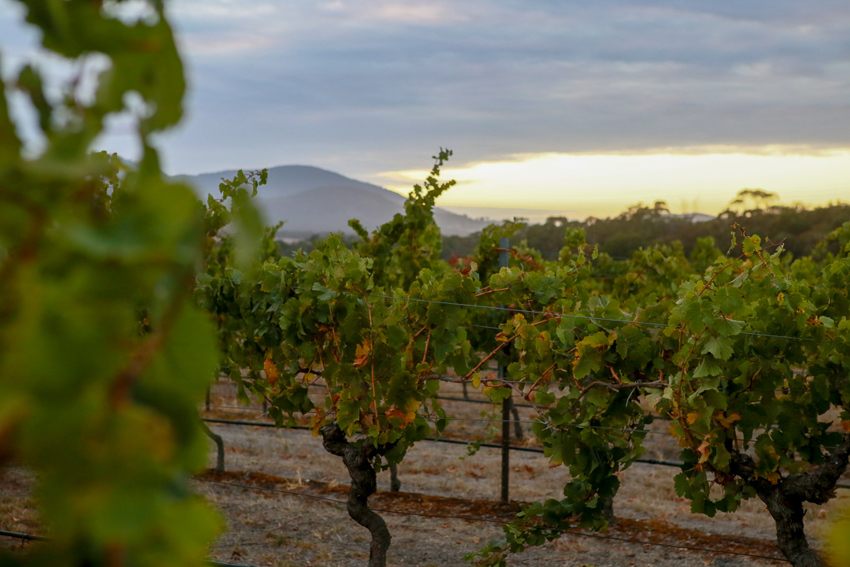 Margaret River
Slow and steady wins the race
Fraser Gallop chief winemaker Clive Otto is very excited about their 2019s. Following some careful pre-harvest thinning, he says their Chardonnay has "exceeded expectations in both yield and uniformity".
The harvest was a slow and steady one down in Margaret River. October rain (the highest levels since 2007) and patchy flowering set the scene for lower yields, and cool weather in November postponed the start of harvest by two weeks. But the cooler season had a silver lining, leading to slow sugar accumulation, flavour development and retention of natural acidity, which all add up to high quality Chardonnay.
Thanks to extra vineyard work, such as green harvesting the red varieties early in the season, the reds were safely in the winery before Easter and narrowly escaped surprise Easter rains. Much like 2018, a mild finish to summer with no extreme heat spikes has resulted in intense flavours and colour developing in red varieties, alongside good acid structure.
Pressure makes diamonds
Chief winemaker Glenn Goodall tells us that 2019 is one of the best vintages he can remember for Xanadu Chardonnay! The cooler-than-usual ripening conditions have resulted in amazing flavour intensity and good acid retention in the Xanadu whites, with Chardonnay absolutely shining.
Margaret River's growing season began with late budburst due to a cold winter. The cool spring that followed resulted in some uneven flowering and fruit set, but some fine and mild January weather really kicked the vintage into gear. Glenn reflects that the 2019 season was comparable to 2017, but with a new challenge in tow: Marri blossom, or lack of it. This meant that bird pressure intensified, and netting the vines to protect them was essential. "But pressure makes diamonds," Glenn muses.
And what about the reds? Beautiful weather right through to late April allowed red varieties to attain optimum physiological maturity, good tannins and real finesse. The Cabernets are also showing wonderfully at this early stage, with comparable elegance to those of 2017.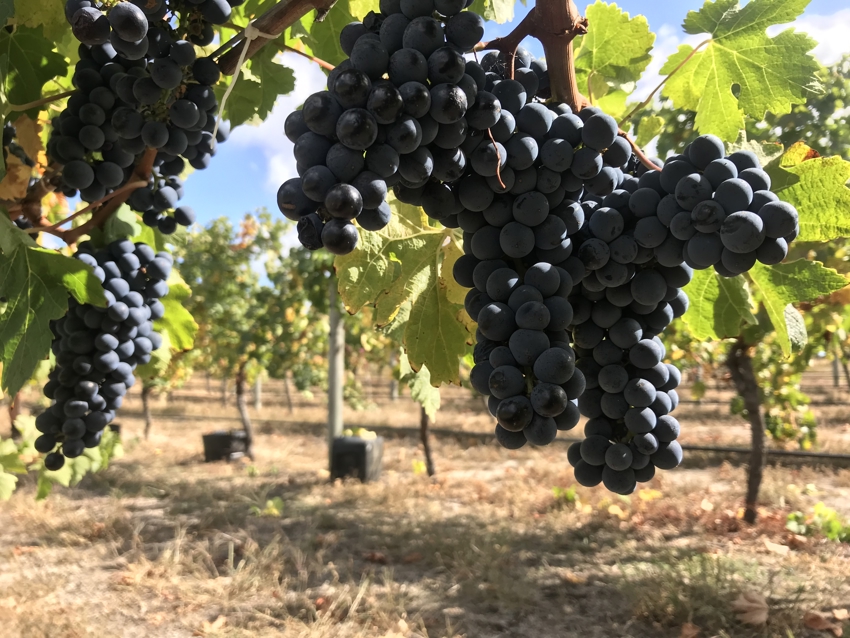 Tasmania
A sparkling success in Tassie
The team at Josef Chromy were blown away by their sparkling varieties this year, with chief winemaker Jeremy Dineen claiming "this is possibly some of the best sparkling fruit I've seen since 2013". This was thanks to a few factors. A warmer-than-average summer in Tasmania and beautiful weather at flowering supported solid yields. While a warm and mostly dry January, with a couple of good rain events, set the team up for a fantastic and early start to the sparkling wine harvest.
This year's Pinot Noir is making waves in the winery already. The long, cool, clear, ripening season continued and the right amount of rain came at the right times. As a result the vineyard produced clean, bright-fruited Pinot that we can't wait to have a taste of.
Yarra Valley
Watch those late-ripening reds
Yering Station's viticulture and winemaking teams are excited about this vintage's promising wine quality. Keep your eye out for the 2019 Cabernet Sauvignon, which is already showing hallmarks of great elegance and structure.
The Yarra Valley faced particularly dry growing conditions this year, and high heat between January and February compounded a challenging growing season, meaning vine health had to be closely monitored. The Pinot Noir and Chardonnay harvests started in excellent conditions, but the pace had to increase come mid-March due to changing weather.
The heat led to a thicker phenolic layer on the Chardonnay, which meant the grapes had to be treated very gently, but Yering Station's red grapes were more responsive to the warmer conditions, with chief winemaker Willy Lunn reflecting "the challenging season left us with standouts in late-ripening red varieties".
*Please drink responsibly
You may also like: