Harvest 2019: South Africa
Against the odds, the wines of 2019 are looking to be of exceptional quality, following four years of serious drought.
While healthy rains over the past year have certainly helped, the vines have not yet forgotten their previous stress. But luckily for most of our producers, a decrease in quantity has not affected quality and the resulting wines look set to be balanced and harmonious, with smaller grapes and reduced yields leading to concentrated flavours and a pleasing freshness.
Our South Africa wine buyer Robert Mathias comments: "It's been a trying vintage for our producers, and the droughts have certainly taken their toll. That being said, it's a truly exciting year for quality – the acid and sugar levels have been excellent, and this bodes well for wines of sheer elegance. Time for the winemakers to enjoy a large glass of well-deserved wine!"
Robertson
A solid, good vintage
Leading up to the 2019 vintage, Robertson experienced some good winter rains, which after the difficult drought, were welcome. But while budding began well, untimely cold spells around flowering affected the fruit set, especially for their Chardonnay. Luckily, the rest of spring and summer was dry and mild which ensured the grapes developed healthily, albeit in slightly smaller quantities.
Graham Beck cellarmaster Pieter Ferreira describes the harvest as "fast and furious". They picked all their grapes over four weeks, this year beginning on 7 January, in order to retain acidity and elegance in their MCC sparkling wines. Pieter is seeing this year as a solid, good vintage, perfect as a base for their non-vintage wines. He's especially excited about the development of the Chardonnay parcels, using Austrian foudres (large oak barrels) to add wonderful, creamy aromatics and texture to the wines.
Looking forward, Pieter is positive that with continued rains this year, 2020 will at last see the vines moving past some their water stress.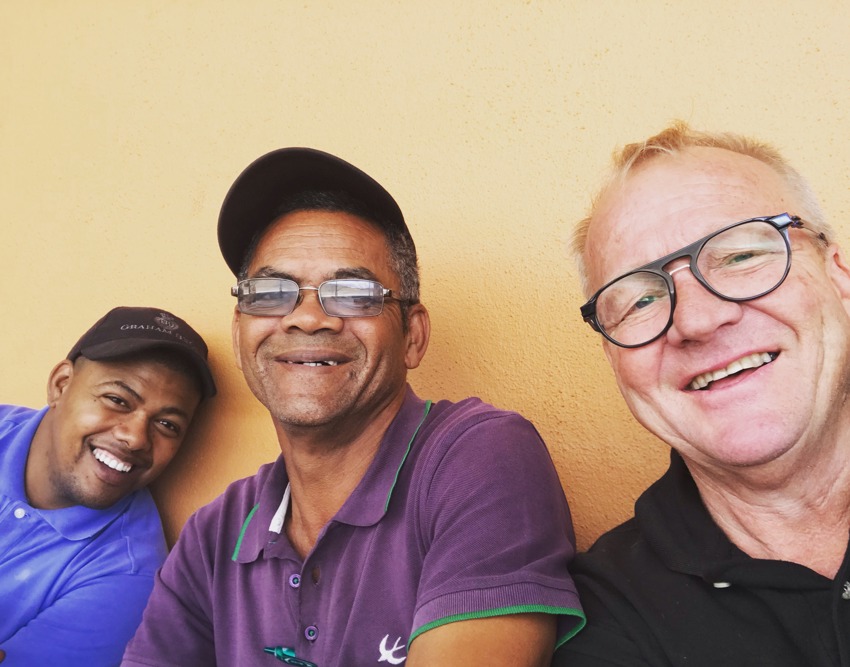 Quantity down, but quality looking good
While faring better than other producers in the area, Springfield Estate's vines are still finding their feet post drought. Luckily, it's not quality that has been impacted, but rather quantity, with an added blow coming from early spring frosts.
Abrie Bruwer, winemaker and co-owner, explains further: "In our attempt to combat the frost, we rented a helicopter to fly over the lower areas to stir up the colder air and disrupt the inversion layer. We rented the helicopter for three nights, but unfortunately the worst damage was on the fourth night, when we least expected it." Devastatingly, this resulted in a 10% loss of their Sauvignon Blanc crop.
The rest of the spring (most critically, at the flowering stage) varied between being unseasonably warm and unpredictably frosty. Therefore, across the board, crops are down. Having said that, the grapes ripened beautifully over summer and while the quantities are lower than expected, what is currently in tank or barrel is tasting great.
Stellenbosch
Beautiful, if not exactly bountiful…
Tertius Boshoff, cellarmaster at Stellenrust, describes the quality of this year's wines as exciting. A cool spring and moderate summer allowed for a long ripening season, and a mid-harvest rainy spell extended the harvesting period slightly. While most farmers picked before the rains, Tertius is glad he held out. "It was well worth the wait as the grapes have come in with optimum phenolic ripeness and excellent juice analysis. 2019 may not be bountiful, but she surely is beautiful," he says.
That 'lack of bounty' is the full aftermath of years' worth of drought in the Cape. And while good winter rains in 2019 helped to restock their supplies, across the board, Tertius reports decreased yields: Pinotage down 38.2% on last year, Shiraz 48% and Chardonnay 29%. "A wiseman once told me that a vine never forgets – and the suffering of the past few years have taken their toll on yields, especially on our dryland blocks," he concludes.
Fresh, vibrant wines
Cellarmaster Frans Smit says the 2019 vintage is looking very promising, despite a similar story in terms of decreased yields.
While dodging the risks that came with the rain, especially botrytis, Spier have enjoyed the cooler conditions that have resulted in exceptionally fresh, vibrant wines. "The white wines have the most perfect analysis: beautiful sugars and great acidity," Frans says. "I think we will remember this vintage for a very long time to come, especially with regards to the outstanding Sauvignon Blanc and Semillon. What I've tasted of this year's Signature Chenin is also phenomenal," he adds.
Frans also notes a new style that is emerging for their red wines – still powerful but with more elegance. "We started picking earlier than usual, and the reds have a gorgeous, deep colour. They're rich wines with a lot of freshness. The team is very happy," he concludes.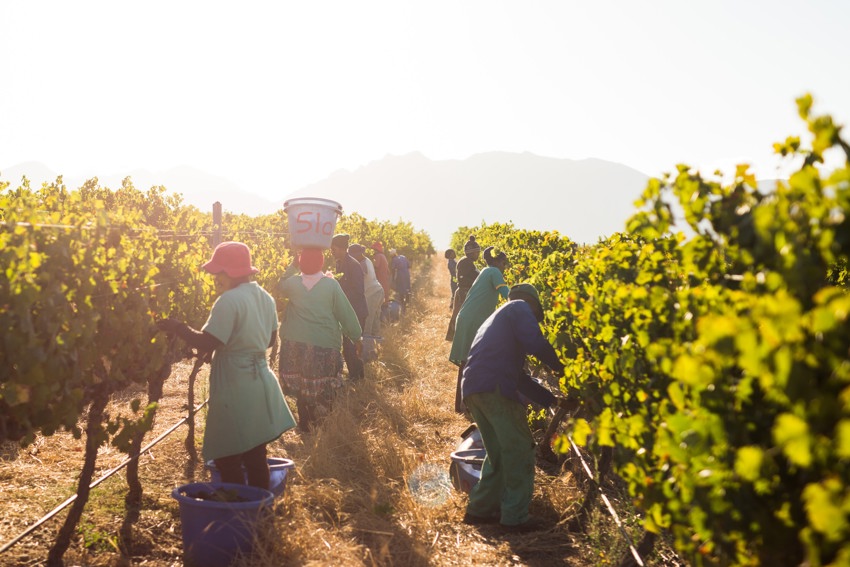 2019 Cabernets are ones to watch
De Trafford owner and winemaker David Trafford describes this year's season as interesting and somewhat strange. This is due to the almost weekly rain in spring and generally cooler conditions.
It certainly wasn't plain sailing, as on top of the unusual weather, they experimented in their vineyards. To boost their already eco-friendly practices, they used some "softer than organic" products, which unfortunately did not prove effective against the weather conditions. The vine leaves and stalks were affected by downy mildew, unseen since 1997, resulting in a 30% loss of crops (mostly Syrah and Cabernet Sauvignon).
However, it's certainly not all doom and gloom, as David swiftly points out, the 1997 vintage turned out to be excellent! Regarding the Cabernet in particular, he tells us to "look forward to something outstanding".
With the whites, quality is also looking exceptional, especially in the Chenin Blancs. And with the addition this year of grapes from a 37-year-old block in the Bottelary Hills, all the barrels are full, as well as their two beautiful amphorae!
Brilliant fruit concentration and aromatics
2019 is looking to be fabulous for Journey's End. Leon Esterhuizen, general manager and winemaker, reports of "amazing analysis across the board, with very nice high natural acidities and sugars raising perfectly with the vineyard's phenolic ripeness". In fact, contrary to previous years of unripe Chardonnay, this year they spaced out harvest over three and a half months and did three to four sweeps to ensure each grape was perfectly ripe. And with their other whites too, "the build-up of fruit concentration has been incredible, showing very well already both aromatically and on palate," he says.
They did not quite escape the threat of reduced yields, but Leon reports only a 10% drop, which compared to the overall 40% reduction in Stellenbosch, is very positive for the estate. And as Leon rounds up, "this concludes a very successful vintage at Journey's End with quality being the operative word this year rather than volume".
Watch this space!
Rianie Strydom, winemaker and owner, is confident in this year's wines being overall "lower in alcohol, but with the same great taste as in the past", despite feeling the effects drought and increased ripening variances between the vines
The Chenin Blanc was first into the cellar, and the grapes from her a 31-year-old vineyard have made a wine that is well on the way to brilliance. A warm January and February suited the Syrah grapes perfectly, so they are showing good balance and flavour profiles so far too, but a frustratingly cool March meant the Cabernet grapes struggled to ripen. "It is early days, but I feel it will be a real challenge making Cabernet this year. Only time and maturation will tell," Rianie concludes.
Hemel-en-Aarde
Shout-out to Mother Nature
Creation's Carolyn Martin is extremely excited about the potential of the 2019 vintage, saying "it looks very promising, to say the least!". Having had near-perfect conditions all year round, it's no wonder the quality is looking so good: "We have been blessed with rains at the right times, cooling breezes from the nearby Atlantic when needed… therefore, our ultimate thanks goes to Mother Nature!"
Harvest at Creation began in early January with the Chardonnay grapes. Then the Pinot Noir was picked, followed by Sauvignon Blanc, Semillon and Viognier. Finally, in came the Syrah, Merlot and Grenache. Everything was hand-picked before dawn, in order to ensure the grapes arrived in peak condition. They are "well balanced, with excellent fruit concentration and intensity of flavour," says Carolyn.
Above all, they are most excited about the developing Pinot Noirs, as the tiny, concentrated bunches were full of flavour and of exceptional quality!
*Please drink responsibly
You may also like: