Before and after: How to bookend a meal with booze!
Enhance customer experience and increase profits with these 'bookend' drinks to top and tail your meal.
They say a meal without wine is like a day without sunshine. But what about before and after? Our friends in continental Europe have always been good at this. In Italy, France, Spain and beyond, it would be unthinkable to begin a long meal without first stimulating the appetite with an aperitif. And then after all that rich, delicious food has been devoured, choosing something strong and complex to settle the stomach while putting the world to rights. Here in the UK we seem more interested in getting on with it so we can be home in time for Newsnight, but could that be about to change?
With the introduction of the night tube in London and cheap taxis available all over the UK via Uber, it's never been easier or more convenient to stay out late. So why not enhance your customers' dining experience and increase your profits by offering a range of tempting aperitifs and digestifs to transform a meal into a whole evening's experience.
Kick off the meal with a British take on two classic French aperitifs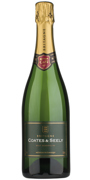 Coates & Seely 'Britagne' Brut Reserve NV
This premium English sparkling wine is made from grapes grown on the North Hampshire Downs by an all-French winemaking team, including consultants from Champagne. They have even trademarked the term 'Methode Britannique' (a nod to 'Methode Champenoise') and are trying to popularise the, currently unofficial, designation for English sparkling wine – 'Britagne'. This rich and complex fizz is a decadent way to kick off any meal.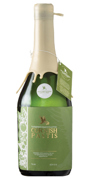 Tarquin's Cornish Pastis
Some people love it and others can't stand it. But there's no denying that pastis is the embodiment of the French aperitif. Tarquin Leadbetter makes the impeccably-named Cornish Pastis at Southwestern Distillery in Cornwall. Its artful blend of anise, fresh orange zest, coconut and foraged gorse flowers deliver a fresh, invigorating and thoroughly unique start to proceedings.
Wind down with an authentic rum or something a little bit different
The Real McCoy 12 Year-Old Rum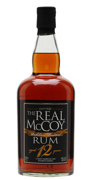 If you're looking for an authentic rum, it doesn't get much better than this. In prohibition America, bootleggers exploited a legal loophole by selling rum 3 miles out to sea. Most of it was pretty dubious, but Bill McCoy's was so good and unadulterated, that it became known as 'The Real McCoy'. Several decades later Bailey Pryor was inspired by this story to recreate the original recipe
Niizawa Kishinamien Umeshu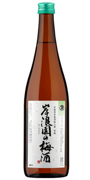 Sake isn't just for sushi. This delicious umeshu sake liqueur from Niizawa Brewing Company has been macerated with ume plums to give sweet and sour flavours enhanced by notes of almond. If you love an amaretto on the rocks after a meal, or just want to try something new, you'll love this.
You may also like: