Otronia – winemaking in the extreme south
Argentine wine has come a long way. While the country's winemaking tradition goes back over 450 years, the story of provenance-driven wines that steadily aim for quality is a much more recent phenomenon. Located in the most extreme Patagonia, Otronia is giving origin to a new region of precision viticulture. 
In the heart of Patagonia, Chubut is home to the world's southernmost vineyard, at 45.33° S, below Central Otago. Situated on the shores of Lake Musters, Otronia prove their determination, year after year, by making wine in one of the most climatically intense regions of the world. 
Honouring the concept of terroir, the merciless conditions produce characterful wines with intense flavours and a unique sense of place, giving rise to exciting expressions. Peaks of hot daytime and low night-time temperatures create superb natural acidity and freshness, as well as an interesting aromatic profile. "A new way of winemaking, in a new world of wine production," says Maximo Rocca, commercial director of Otronia.
There's huge potential for them in the future as a stand-out Argentinian category, according to Head Winemaker Juan Pablo Murgia. "We're all still learning," he says "It's all so different from how we do things in Mendoza." The difference in terroir is remarkably evident in the wine. Colder weather, frosts and a continental climate mark the brilliance in the range. He continues, "Because of the unique characteristics of our terroir, our wines develop elegant, complex aromas with natural acidity and great phenolic maturity."
Chubut, Patagonia: the world's southernmost wine region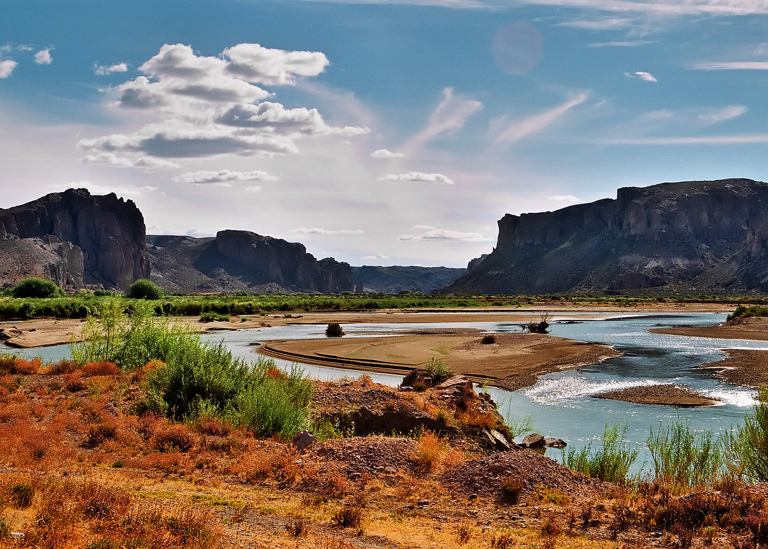 Patagonia represents 50% of the total landmass of Argentina, yet accounting for a mere 5% of its population and 2% of the country's vineyards, scattered across the regions of Río Negro, Neuquén, La Pampa, and Chubut. Despite its extreme conditions, it is considered one of the most favourable places in the country to make wine, and where top Argentine wineries have developed luxury projects. 
Intense winters and cool summer nights ensure a slow and lengthy ripening of grapes, retaining acidity and just the right amount of sugar. Radical climatic conditions have allowed Patagonia to earn its reputation as a place of reference in Argentina, granting its wines an elegant flavour profile and unparalleled aromatic intensity.
Boasting great personality, Patagonia's wines are fruity and intense, with tongue-tingling acidity – all characteristics that grant them longevity. And while all four regions have over 4,600ha of cultivated vineyards between them, just 70ha of vines are planted in Chubut, Patagonia's most southerly region – 50ha of which are Otronia's. 
Otronia: the place and its story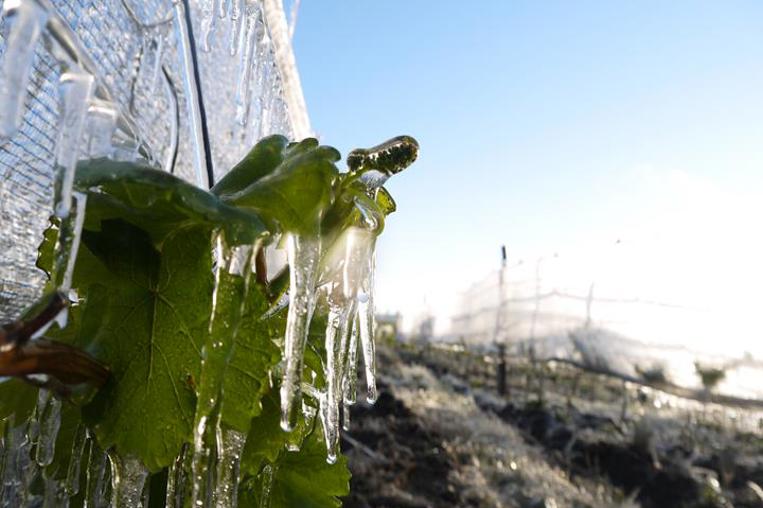 Extreme conditions, ice-cold winds, and near-constant frost are unseemly yet distinguished features that make this area suited to the production of world-class wine. So what motivated founder Alejandro Bulgheroni to set up a wine project in the most extreme region of South Patagonia? The answer is as simple as it is grandiose: an unmeasurable passion for wine and the desire to develop the potential of new soils, pushing the boundaries of viticulture.
Established in 2008, Otronia is located in the Southern Centre of the Chubut Province, on the shores of Lake Musters, once called Otron by the ancient inhabitants. A dry yet cool region, soils here are significantly fertile – consisting of a mix of sand, river stones, clays, and alluvial rocks from the nearby Andes. Otronia have expertly harnessed the region, organically growing the finest Chardonnay, Gewürztraminer, and Pinot Noir, as well as Merlot and Pinot Gris, giving birth to what is Argentina's newest winegrowing region.
This is Argentina's coldest region, with temperatures reaching -20°C in winter. Frosts are prominent throughout the year, giving aromatic intensity, as well as vibrant acidity and freshness. Bitterly cold winds batter the vineyards, which could not survive without various wind breaks, there to protect them. An example of this is the 300,000 trees that have been planted alongside hundreds of nets, to shelter the vines. Entering from the Andes Mountain range, bolstered by the mighty force of the Pacific Ocean, these winds' speed can exceed a staggering 100km/h. Although unarguably challenging, the wind provides great benefits. This constant, and significant, air circulation translates into little or no humidity in the vineyard, allowing the vineyards to be farmed gently and organically, with minimal need for fungal sprays. 
Then there is the soil, another one of the distinctive characteristics for the Argentine winegrower, due to its outstanding diversity and an important calcareous component. They provide minerality and freshness that allow for dry farming or deficit irrigation.
300 metres above sea level, and in true Otronia fashion, the vineyard has been divided into a mosaic of blocks from the very beginning. Plots are defined by their unique soil type, as well as by grape varietal and their most suited irrigation system. This captures the essence of each micro-terroir, producing wines with unique style and signature of 45.33°S.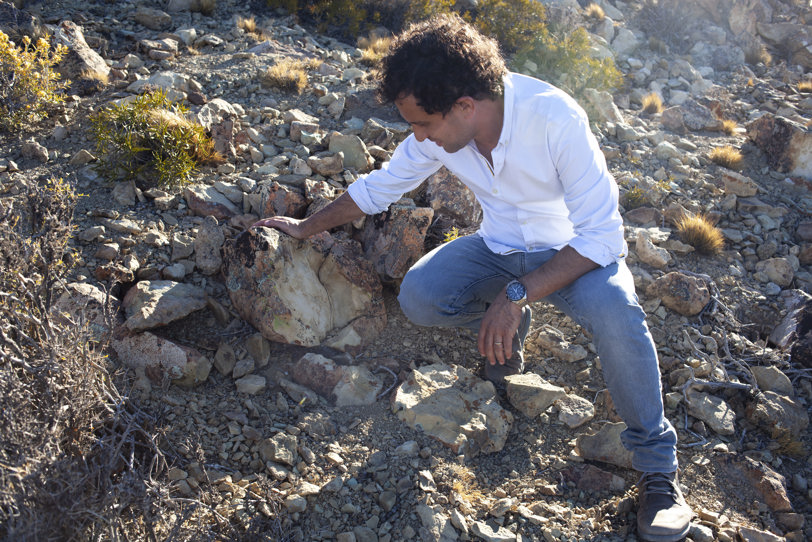 Food-friendly and deliciously refreshing, these are the mouth-watering wines you will want to uncork this summer
45 Rugientes Corte de Blancas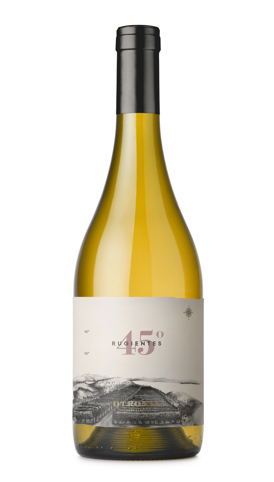 Rugientes – 'roaring winds' in Spanish – is a blend of handpicked Pinot Gris, Chardonnay and Gewürztraminer. Fruit is harvested during the morning hours to monitor temperature and gently, whole-bunch pressed for maximum yet careful extraction of flavour. Each component is fermented separately in concrete eggs, after which the resulting blend is then aged in French oak foudres and concrete tanks for 18 to 20 months.
Highly fragrant, the nose is scented with tropical fruits, citrus peel, and jasmine, before a subtle minerality is made noticeable. The palate shows freshness, finesse, and long persistence.
Otronia Chardonnay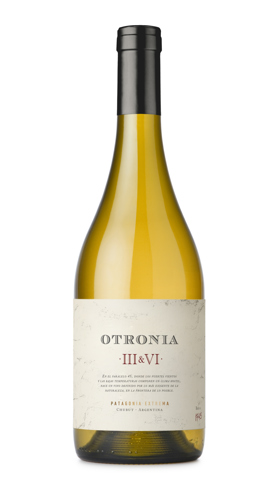 Made entirely with Chardonnay grapes, this is a blend of fruit from two different parcels, numbers 3 and 6, from Otronia's Vineyard 22. Intense and with a vibrant aromatic expression, it gives a detailed expression of the site's unique terroir. Harvested in March, the must is obtained by direct pressing, static setting and fermented. Made without malolactic fermentation, it ages in French oak foudres between 18 and 20 months.