Charmat, but make it English
It is no secret that England has built its nascent sparkling wine reputation by producing traditional method wines that stand among the finest that Champagne has to offer. But while the English sparkling wine selection gets bigger and better every year, it is undeniable that the industry is breaking free from being dominated by a handful of brands focussed on challenging their French counterparts.
There are increasingly more producers making other styles of wine, from funky Pet-Nats and Col-Fondos, to roof-raising reds and aromatic whites – which are great and accessible. But today our style in focus is one that, despite having ruffled feathers, is fresh, fruit-driven, and approachable.
Fitz was the first English wine producer to create a Charmat method sparkling wine. Proudly facing the snobbery surrounding the merits of this production method, they are flying the flag for what is most associated with the popular Italian sparkling wine, Prosecco. Softer in flavour, and more affordable than other sparkling wines, these bubbles have a frivolous charm of their own.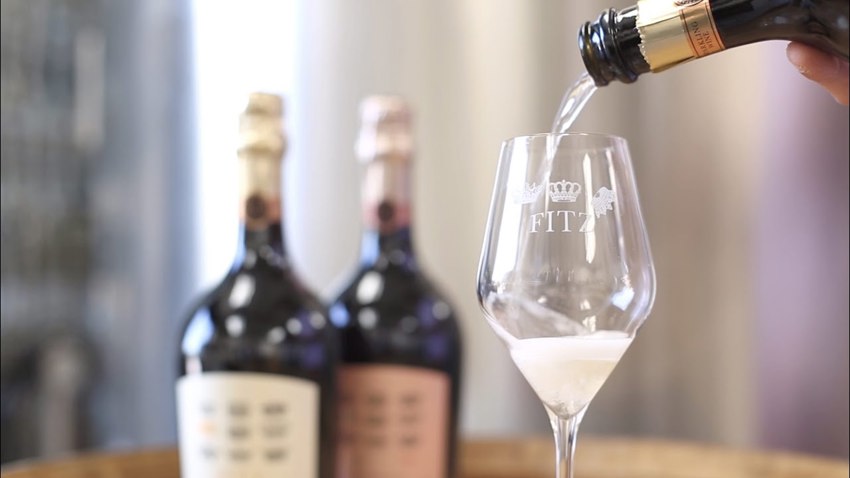 First things first: good wine starts in the vineyard
We often make the mistake of correlating approachability and quality. In Fitz' case, their savvy business model cuts corners in the length of production, but not in the vineyard. They use exclusively high-quality grapes, grown by a tight network of experienced English farmers, some of whom have been grape-growers for over 40 years. Working through the Isle's variable weather, the teams expertly tend the vines, growing reliable volumes of pure and vibrant grapes that go into the production of the sparkling wine.
Always driven by innovation, Fitz stand out not only through their production method but also with their varieties of choice. Fitz' winemaker, Gareth Davies, has chosen to step away from the classic grapes used in the production of traditional method sparkling wine. Instead, he decided in favour of more esoteric and interesting varieties. Using a blend of Chardonnay, Seyval Blanc, Reichensteiner and Madeleine Angevine grapes, these are varieties that Davies believes are more suited to the English climate and offer an interesting and fruit-driven flavour profile to the wines. But most importantly, he wanted to create a fresh, light, easy-drinking wine, using grapes that have been grown in the country for decades.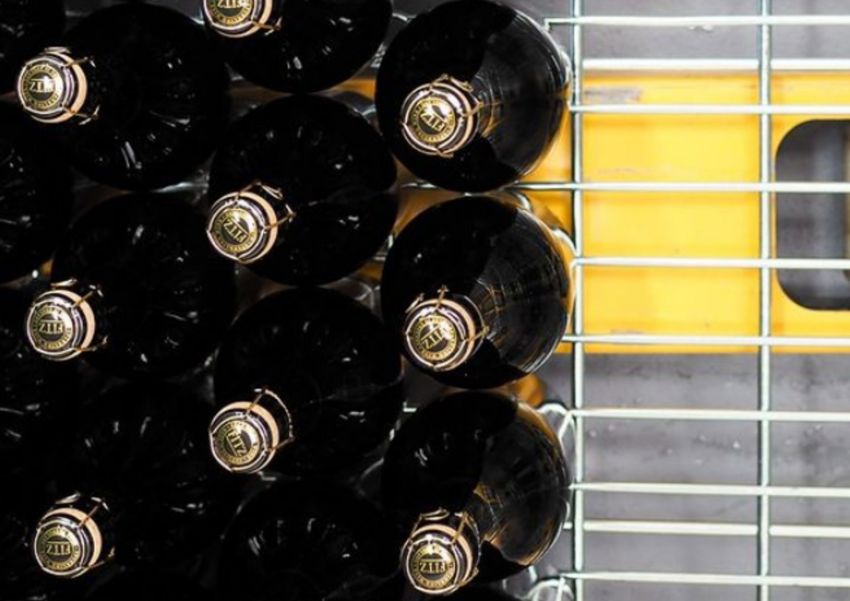 Between Champagne and Prosecco… lies Fitz
Fitz have always followed their industry peers with admiration. However, with most of them looking to the French region for inspiration, the English Charmat producer has always wanted to stand out in style and in price. Fitz' aim has always been to offer the unique opportunity for bars and restaurants to include an English sparkling wine on the list, championing the industry while bridging the price point between Champagne and Prosecco – something that would appeal to a wider range of wine drinkers, without the restraint and barrier of pricing.
Looking at the method of production, we can categorically demystify Charmat, and the stigma attached to it. The Charmat Method is a sparkling winemaking process that traps bubbles in wine, through carbonation in large steel tanks. But here, less complexity does not mean lower quality. If the fruit is pure and vibrant, and the wine made by the expert hands of a talented winemaker, chances are it'll be pretty delicious. In fact, one of the benefits of this method of production is that the wine's aromas remain fresh and intense.
Simply put, just because a wine is not complex, doesn't mean you should snub it. Sometimes, we can just kick back and enjoy it for what it is: refreshingly fruity and deliciously light!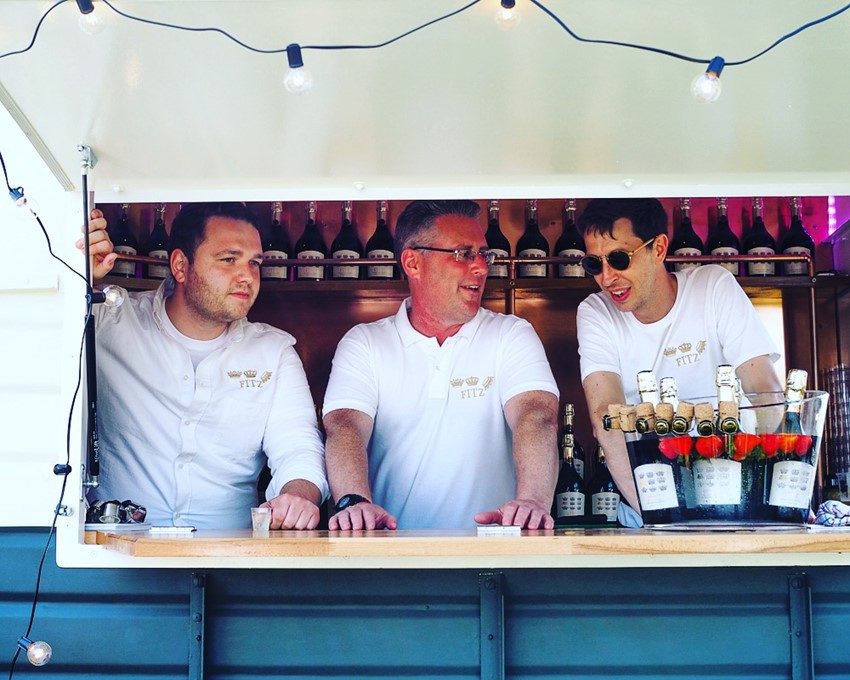 Save the environment, drink local
But Fitz is doing more than just producing premium sparkling wine at a competitive price – they are doing so in a sustainable manner. While still working towards accreditation, Fitz have taken part in Sustainable Wines of Great Britain, striving for environmental sustainability by implementing the scheme's guidelines, ranging from renewable energy in the winery to mindful vineyard practices.
On top of this, 'eat local' is a common recommendation to reduce the carbon footprint of one's diet – and the same applies to wine. By choosing homegrown wines, consumers can account for reduced wine miles, and less CO2 due to reduced transport, in this case, compared to Champagne and Prosecco.
As part of their sustainable led vision, and to fight wastage, Fitz have crafted a comprehensive list of cocktails that are all created with commonly stocked spirits and mixers. This offers another serving option for sites looking to sell Fitz by the glass. All cocktails are twists on classics (think gin, lemon juice and sugar syrup topped with sparkling wine) and have back stories and names that tie into famous Fitz families to create a theme.