Vivid Operator of the Month: Arboretum
It is undeniable that London boasts one of the most diverse selections of members' clubs in the world. Naturally (inevitably) the scene has evolved with the times: mental health and wellness have taken centre stage and, affordability and accessibility are progressively being taken into account. But when it comes to sustainability and the power of community, there is one particular club in the city that is positively shaking things up.
The green members' club Arboretum is an independent members' club hidden in the heart of Covent Garden. It offers an escape from the concrete jungle – sheltering its members with living walls, ceiling gardens and plenty of natural light, and where people can work, learn, play and relax.  
Sustainable ethos – from within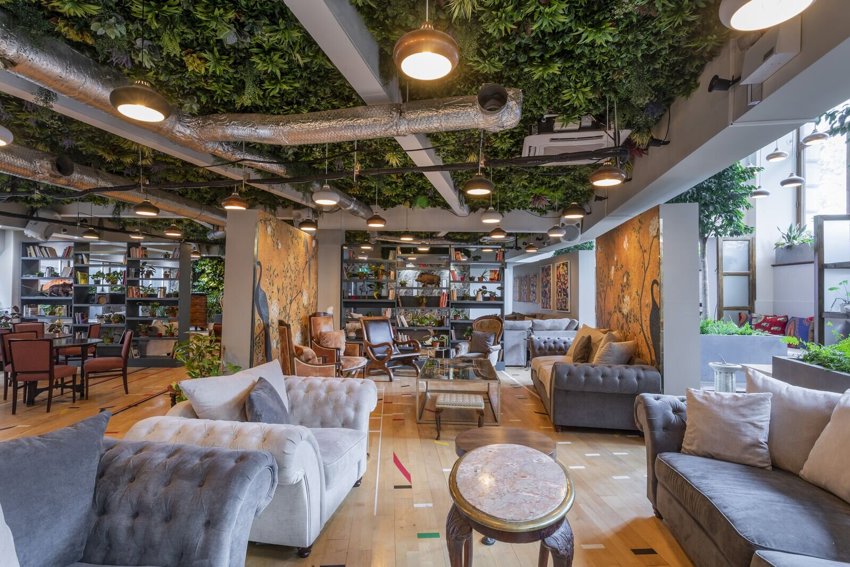 We live in a fast-paced world, where the lifespan of ideas is as lasting as the next swipe. Arboretum's vision is to build a community of people who want to make a difference – a tangible social impact. The philosophy is to bring people together by creating a physical space where they can collaborate on sustainably led ideas and turn them into substantial change by working together.
With the climate crisis the world currently faces, the social aspect of sustainability can often be overlooked – but not by the team behind Arboretum. "We feel like one of the most effective ways for us to create an impact is by focusing on a sustainable community," said Maja Lange, the club's Executive Assistant. "One way to do this is to offer affordable membership rates for smaller businesses or un-funded organisations to come together to work and network – ultimately, we feel  like the biggest impact can sometimes be made on a smaller scale and through conversation, so this is what we try to encourage."
Aiming to attract and connect innovators and thought leaders, the club advocates for a positive change, by promoting an inclusive community of members and guests, one that welcomes and celebrates the diverse society it's immersed within.
Powered by plants

A botanically inspired haven, the emphasis on plants and greenery goes far beyond that of aesthetic purposes. Numerous studies have continuously highlighted the power that incorporating plant life into people's everyday spaces has in promoting mental health and wellbeing. With millennial burnout as a growing epidemic within the UK workforce, especially in cities, it is important to escape the cycle of dull and greyscale environments.
Arboretum found that 53% of UK residents felt being around plants actively enhanced their mood and research by NASA showed that houseplants can remove up to 87% of air toxins in 24 hours. And in a country where the average worker spends 92% of their time indoors, with city workers moving from apartment blocks to office blocks and back again with scarce access to outside greenery, it is growing increasingly important to bring the outside, and all of its benefits, inside.
On a practical level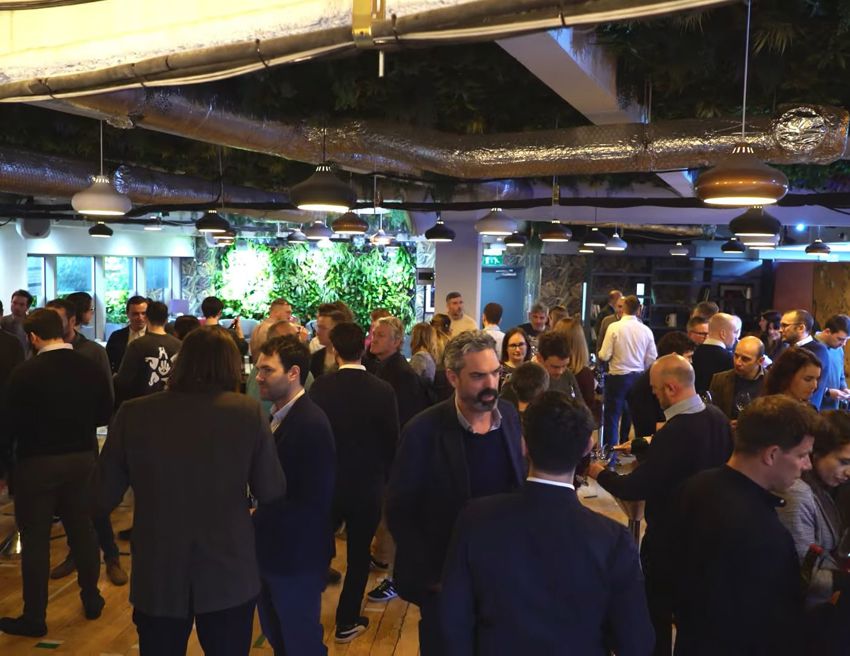 Since launching in 2019, Arboretum has always aimed to use recycled materials for its interior and décor. In fact, one of the first things one notices when entering the club is the up-cycled gym floor in the Main Lounge. Straws are made of pasta, which is not only functional but also sparks a lot of conversation. Plus, reusable bottles for serving  still and sparkling water avoids plastic and glass bottle wastage.
In addition to this, prior to the pandemic, the club was also host to regular events with Exxpedition founded by Emily Penn, who are building a global network of multidisciplinary women who can contribute to world class scientific studies, explore solutions and use their diverse skill sets to tackle the problem with plastic pollution in the oceans, through all-female voyages. Not only have Arboretum offered complimentary hire space and memberships to promote their platform, the club also made available space for these environment-serving professionals to work from.
This eco members' club was also host to our Eco Warriors event, which took place in February 2022. Part of our Tasting Editions, this was our sixth instalment, focusing on producers who go that little bit further to protect the planet and our people.