Making Dry January delicious with Seedlip
Whether they're attempting Dry January or just wanting to cut back on alcohol, many customers will be looking for alternatives to their usual tipples this monthEnter Seedlip - the world's first distilled non-alcoholic spirit and the answer to the age-old dilemma of 'what to drink when you're not drinking'.
Originally created using a small copper still and herbs grown on founder Ben Branson's own farm, Seedlip is a blend of individual botanicals crafted together to produce a sophisticated alternative to alcohol.
The method was inspired by the book, The Art of Distillation, which described early 1600s Apothecaries using small copper stills to make non-alcoholic herbal remedies. Ben Branson, with a copy in hand and a copper still, repurposed the ancient notion to create the world's first distilled non-alcoholic spirit.
Available in two flavours, Spice and Garden, Seedlip is a versatile spirit that can be used in both simple serves with tonic and in cocktails.
Commercially successful
Low alcohol and non-alcoholic drinks have been rising in popularity – as identified in our Trend Report for 2018. Seedlip has seen a huge rise in sales over the last year, clearly showing the demand for higher quality non-alcoholic experiences. 
The gin boom has driven customer expectations higher in terms of the classic spirit and mixer serve, and Seedlip is without doubt our favourite non-alcoholic alternative for an equally delicious and creatively garnished drink.
Served in some of the best cocktail bars, Michelin starred restaurants and luxury hotels in the world, Seedlip also works well in a wide array of food led bars and gastro pubs.
This January we are working with Seedlip to offer quick-fix perfect serve menus - perfect for customers who are looking for an alternative to alcohol for Dry January.
Signature Serves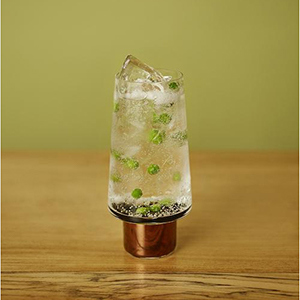 Seedlip Garden and Tonic
50ml Seedlip Garden
125ml Indian tonic
Handful of peas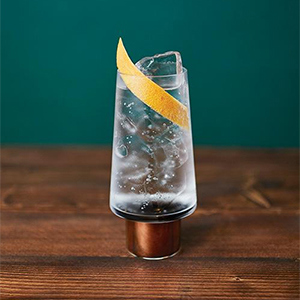 Seedlip Spice and Tonic
50ml Seedlip Spice
125ml Indian tonic
Red grapefruit twist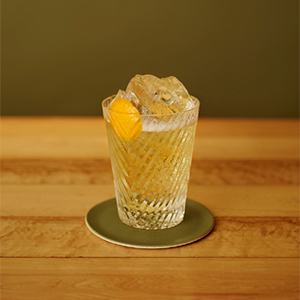 Seedlip Spice and Ginger Ale
50ml Seedlip Spice
125ml Ginger Ale
Orange slices to garnish