Harvest 2022: South Africa
South Africa suffered a cold and long winter, followed by an exceptionally long spring, which delayed the growing and ripening seasons. The cool temperatures persisted during the ripening period, resulting in late veraison. Nevertheless, South African producers harvested grapes of incredible quality, with Chardonnay stealing the spotlight, and Graham Beck picking Pinot Meunier for the first time in a decade!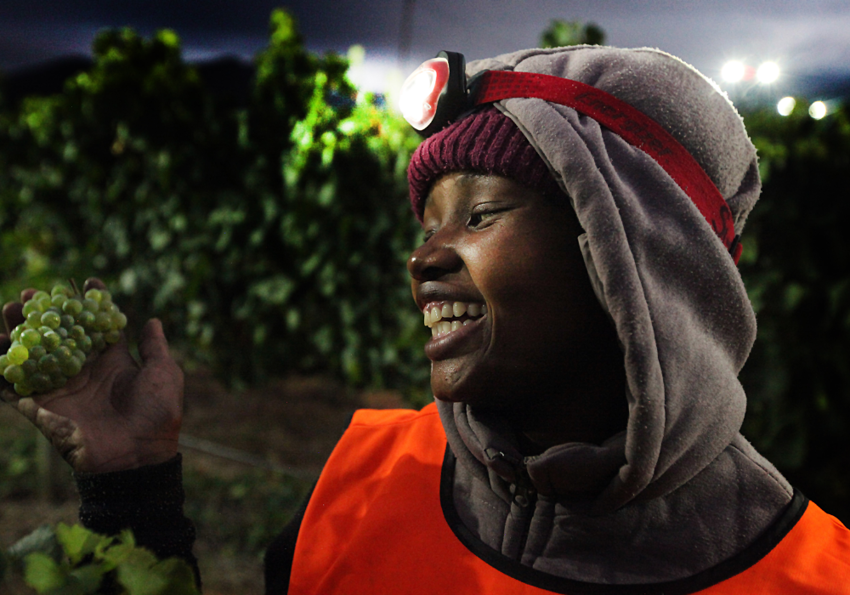 Graham Beck
A long, cold winter in 2021 was followed by what felt like an exceptionally long spring. Budburst started fairly early, but progress was slow as the cold weather persisted through August and September. Flowering only began in the second half of October, with cool and windy weather continuing until November. Temperatures remained cool during the ripening period, with evenings consistently overcast and chilly – which resulted in late veraison.
"Thanks to the night harvest, our grapes reached the cellar cold, fresh and plump, meaning the juice could be pressed out more efficiently with little to no oxidisable phenols extracted and maintaining the natural acidity better," shared Pierre, Graham Beck's Cellar Master. "Assemblage is one of the most important stages in the craft of Cap Classique. The meticulous process requires blending different lots of base wines to create a unique final cuvée (blend). Pieter and I spend weeks tasting and classifying individual components to create the desired style for each wine."
The 2022 vintage allowed the winemaking team to produce over 150 components that has given them a rich aromatic palette from distinct vineyards, varieties, and clones to establish which base wines will be selected for the Graham Beck Non-Vintage, Vintage, Artisan, and iconic Cuvée Clive collections.
"We are delighted with the quality from this harvest - particularly with the Chardonnay, which is stealing the spotlight. This year was also the first time in a decade that we worked with Pinot Meunier – one of the 3 main varieties of Champagne, but lesser-known and -used in South Africa's Cap Classiques."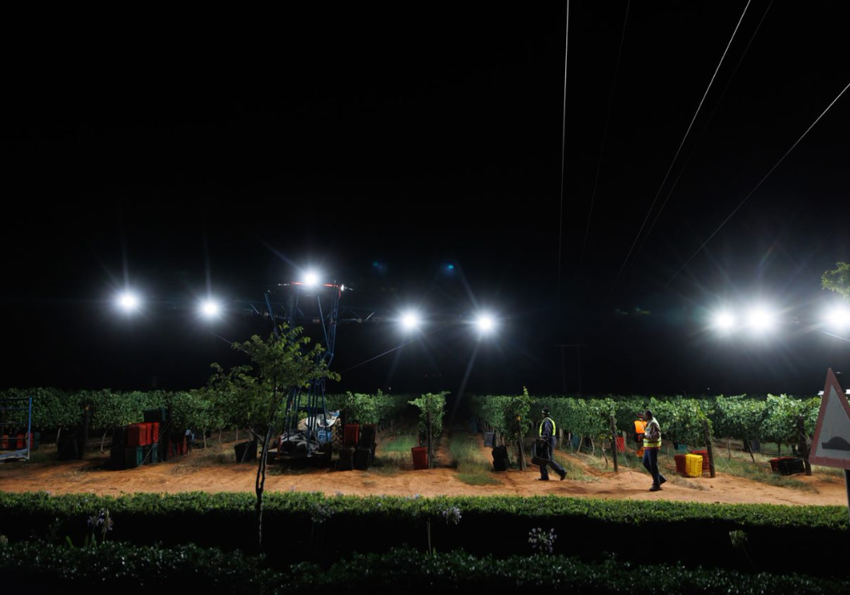 "We are incredibly fortunate to have one of the most prestigious terroirs in South Africa and our philosophy at Journey's End is a minimal intervention approach, allowing nature to run its course", says winemaker Mike Dawson. "Each year our prime Precision Series vineyards seem to rise to the occasion and yield the finest fruit for us to nurture in the cellar. True to form, the 2022 harvest has delivered a large crop of excellent grapes for the Precision wines thanks to ideal conditions leading up to the 2022 vintage."

Mike continues, "Our Chardonnay block 16 once again showed very even ripening and yielded top-quality grapes for the Destination Chardonnay, which, after completing natural fermentation in French oak is beginning a year-long barrel maturation period and showing an abundance of citrus, tropical, and stone fruit aromatics."

"Our 23-year-old Syrah vineyard block also performed outstandingly this year. After a combination of traditional and carbonic styled fermentations and malolactic fermentation in steel tanks, the wine spends two years maturing in French oak barrels. We have no doubt The Griffin 2022 will be a stunner."

"All the respective components for the Cape Doctor – Cabernet Sauvignon from our 24-year-old block, Merlot, Cabernet Franc, Malbec and Petit Verdot – are already showing great promise with elegance, richness, texture and aromatic purity. After a five-day pre-fermentation cold soak, the components undergo alcoholic and malolactic fermentation in steel tanks and then mature separately in 225L French oak for a two-year period before final blending."

Mike concludes, "May the 2022 vintage continue reflecting our passion for precision, producing 2022 Precision Series wines living up to their reputation, revealing all the desired attributes displayed by our current vintages: Destination Chardonnay 2019, The Griffin 2016 and Cape Doctor 2017."