Staff stories
Our staff come from diverse backgrounds. But one thing they have in common: they are passionate about what they do and the part they play in Bibendum's success.
If you're interested in joining them, please take a look at the latest Bibendum jobs at the Group Careers website.
Patrick McCarthy - Business Intelligence Analyst 
I developed a love of wine during a couple of years living in Spain and France, and when I moved to London I knew that I wanted to find a job in the wine industry.  I joined Bibendum in early 2011 in the customer ordering team. Over 5 years I have worked in various departments within the business from sales operations to finance.  From the finance team I moved to my current role in the business intelligence team, where we provide technology-led solutions and data to our colleagues to help inform decision making.
Working at Bibendum has allowed me to develop a specialised career in business intelligence whilst staying in an industry that I love.
Despite not working with wine day-to-day I still have a passion for drinks. I try to get to as many tastings as I can and love trying new wines when they arrive.

Christian Robertson – Account Manager
It seems like I already had a long career in the wine industry by the time I was a teenager.  My father owned a wine distribution company and my uncle is a winemaker in my home state of Idaho (look at a map, it's not in the mid-west) so I had all kinds of jobs growing up that were wine-related. Just after I finished school, I did a few winemaking stints in Oregon, Chile, and France and realised winemaking is not quite as glamourous as it looks so I took a few years to travel the globe, taste the wines (and the rums) and find adventure. After padding my CV with jobs; commercial fishing in Alaska, bar tending in Puerto Rico, and politic-ing in Washington DC, I ended up in Bermuda running a wine import business, which gave me a chance to do my favourite job; working with the people that make wine and selling their labour of love. Five years in Bermuda was enough and the London wine market came calling. Bibendum was at the top of companies I wanted to work for and I was lucky enough to take a position as an Account Manager shortly after moving to the UK. I now work as a Key Account Manager and look after beverage programs for some of the most creative, successful and talented groups and indies in the country.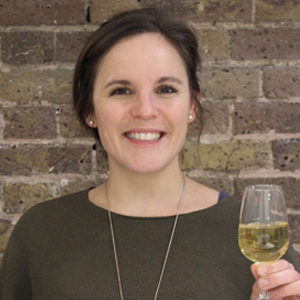 Sophia Godyn – Content Coordinator
I decided to study for my WSET L2 while doing a particularly boring job at the Home Office in 2010, and never dreamed that 6 years (and a series of equally thrilling jobs) later, I'd find my dream role at Bibendum, combining my skills in marketing with my love of wine.
What attracted me to Bibendum was that its brand and marketing were way ahead of the competition, and I thought I could learn a lot. It also seemed like a really fun place to work, and I wasn't disappointed.
Nearly three years later, I'm still enjoying being part of such a vibrant company full of passionate people. My favourite moments are when you start chatting to someone by chance and end up having an in-depth conversation about a wine, producer or new restaurant. People's enthusiasm can be infectious.
Day-to-day I manage the social media channels across Bibendum and Walker & Wodehouse, record podcasts with visiting producers, write articles for the website and print publications, and a host of other marketing projects. I enjoy the creativity that comes with the job along with the diverse selection of wines and producers I have the pleasure of working with.