Staff stories
Our staff come from diverse backgrounds. But one thing they have in common: they are passionate about what they do and the part they play in Bibendum's success.
If you're interested in joining them, please take a look at the latest Bibendum jobs at our Careers website.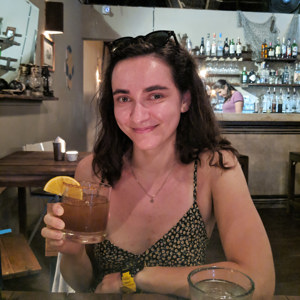 Kristina Babelyte - Demand Planner
Having moved to London after completing a bachelor's degree in Tourism and Hotel Management, I never thought I would have found myself in a career in wine. But after a year of working in the hotel industry, I developed a love of wine from visiting all of the exciting wine bars that London has to offer (like all the cool kids do when they move out on their own). This led me to enrol in an introductory wine course at Berry Brothers & Rudd and then WSET Level, 2 and 3. Next thing I knew, I had started a career in the wine industry, and after a short year at Amathus Drinks, I started in Bibendum's Customer Ordering team.
Fast forward a few years, and I'm now in Demand Planning, working with producers across the English Channel as Demand Planner for Europe. I love learning more about wine (and spirits) as much as I can and Bibendum is the place to be for this, as well as being a place to learn, discover, challenge yourself and keep atop of the premium drinks industry game.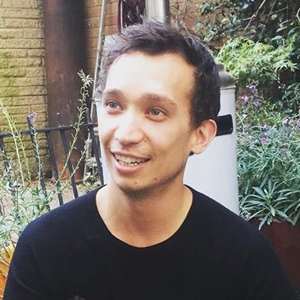 Nick Males – Supplier Performance Manager
Unlike those that seem to be born with a corkscrew in hand, I stumbled into the drinks industry by chance a few years back. I never had a particular interest in wine while growing up (beyond the vague knowledge that it could get you drunk while you pretended to maintain an air of sophistication).
I took a job in the wine supply chain at a major retailer with the intention of killing a few months before moving into marketing. Part of my role was to manage suppliers and Bibendum was one of those assigned to me. On visiting for a meeting, I was really struck by the atmosphere and the passion that everyone threw into their work and I knew it was somewhere I wanted to be. 6 months later I joined their Manufacturing team.
I've moved through a number of different roles at Bibendum, in both the on and off trade and I am now the Supplier Performance manager. I get to interact with teams across the business, from buying and operations, to marketing and sales. The job is constantly evolving and there are always new opportunities to develop. I still can't tell the difference between Sauvignon and Semillon but I'm still excited to be part of this company.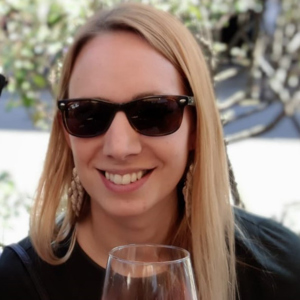 Jess Wardlaw – Technologist
After graduating university with a degree in Neuroscience & Anatomy and coupled with a passion for food & wine, it was only a matter of time before I managed to combine science and alcohol into a career! Having spent the majority of my university years working part time in cookery schools and catering events, I wasn't keen to continue in the backhouse of hospitality. It was then that the world of wine seemed to fit perfectly!
After up-rooting my country life to the busy and bar fuelled London I quickly put myself through WSET and was lucky enough to land myself an internship at Bibendum Wines! I was thrown into the glamour and commercials of the wine world. After then spending 5 years working as Head of Operations in a fine wine company, I was lucky enough to sample some of the best Italian and French wines in the world! I later left this strategic role to return to those Bibendum roots and to seek a role in the Technical team where my science background and perfectionism could thrive. Focussing on wine quality & safety I now work to ensure we maintain the Bibendum reputation that the team have worked hard to build.