Rosé all day: pink and premium
Rosé was far and away the wine winner of 2020. In typical Murphy's Law fashion, an excellent summer of sunshine blessed Britain while we were all locked indoors, and as home drinkers strove to recreate some sense of an idyllic beach or seaside restaurant in their gardens, sales of the pink stuff shot up by a huge 25% - nearly 10% more than its white and red counterparts.
Provence's mini-renaissance may have reinvigorated this once-maligned category - more on that below - but it's the imitators who are taking the lead now, as the rest of the world tries its hand at pale, dry styles. Increasingly, venues are now opting for rosés from regions other than Provence. A whopping 60% of venues, in fact.
We took a look at the key players in the rosé game, and shared our thoughts on who'll be the ones to watch when people flock to venues once more...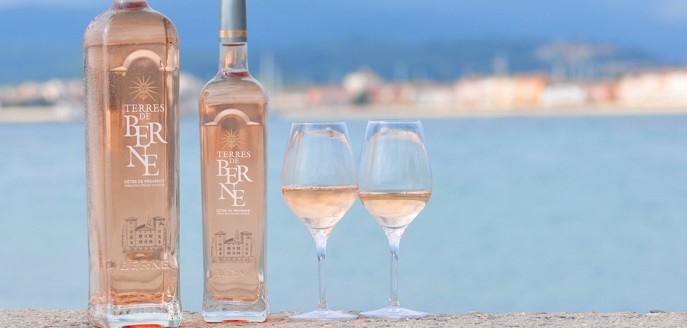 Provence has long been associated with glamorous seaside living
Provencal perfection
First things first - you can't understand the emulators, without first paying tribute to the original. While everyone else was relishing (or not) in sugar-laden, deep coral rosés, Provence was doing something quite different - producing bone-dry wines that were pale pink, perfumed, and mineral, with a lifting palate of delicate red fruit and light herbs that cut through the region's heavy oil and garlic-based cuisine.
As Provence became known as the private playground of the rich, abundant in its yachts, money and celebrity culture, its wines became as aspirational as its sun-soaked beaches. After all, a two-week stint in St. Tropez may be out of reach for many, but its wines are a surprisingly affordable alternative when it comes to injecting a bit of glitz and glamour into everyday life. Celebrity endorsements helped - so many boasted and posted about Sacha Lichine's famed Whispering Angel that popular culture dubbed it 'Hamptons Water'.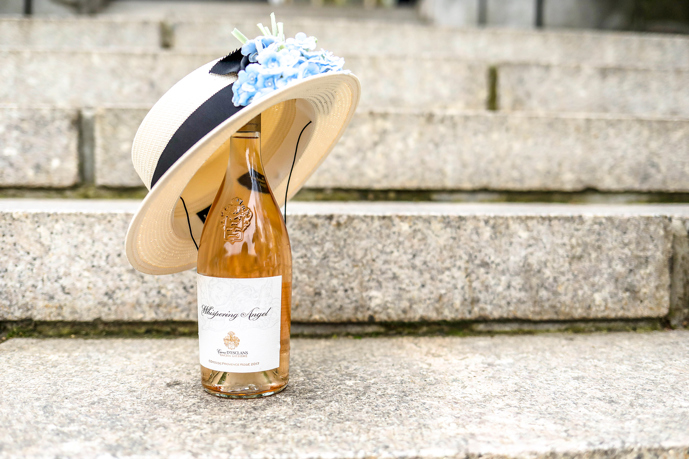 Chateau d'Esclans Whispering Angel is one of Provence's best-known rosés
Producers across the world followed suit, attempting to cut themselves a slice of this rosé revolution. Maceration and deep colours were out, and delicate flavours, fleeting skin contact and photogenic paleness were in - sometimes, sadly, at the risk of compromising flavour with highly reductive techniques. 
Luckily, some Provencal producers held tight to quality. Ultimate Provence's stylish signature bottle is gorgeous, and the wine inside is just as good - layered with raspberry and strawberry, alongside a blaze of acidity and spice.  Chateau Saint Roux's distinctive vermillion soils are caused by rich iron levels, which translate beautifully to punchy, unique and complex flavours in their wines. And, over at Chateau de Berne, the winery strips everything back to the quintessentially Provencal - from their idyllic lavender fields and pine-forest-surrounded vineyards, to their range of traditional rosés which are a great reminder of exactly why Provence became so adored in the first place.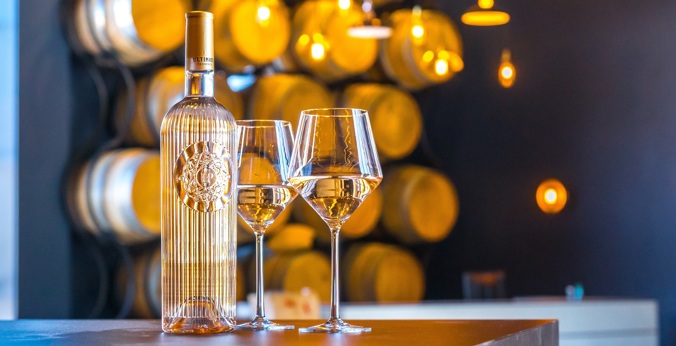 Ultimate Provence's rose offers both style and substancé
Blush bubbles
Rosé prosecco is tipped to be the big On Trade trend when venues reopen, but pink fizz has been on everyone's radar for a long time - and the innovators have truly got stuck in when it comes to keeping the category fresh. In Trento, Italian geniuses Ferrari are demonstrating that anything Champagne can do, they can do just as well, with their traditional method range of sparkling rosés. In Spain, Llopart have brought their rosé out of the dark ages of Cava and into the controversial, but intriguing, Corpinnat. And over in Brazil, Miolo are experimenting with their Cuvee Tradition Brut Rosé, a pink sparkling that boasts an Old World character with a distinctly Brazilian twist.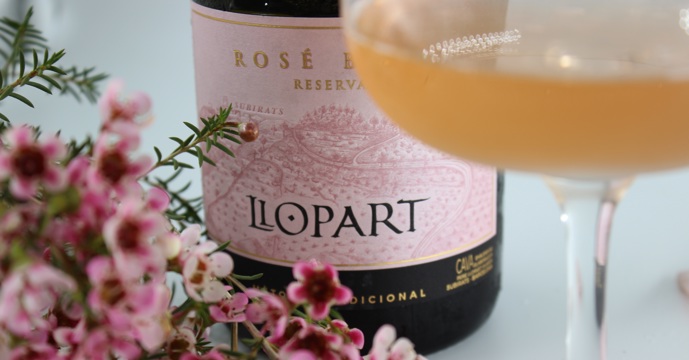 Producers like Llopart are producing excellent sparkling rosés
Rose rebellion
And, beyond the borders of Provence, still rosés are increasing in quality and quantity too. Producers such as Domaine Lafage in Languedoc-Roussillon craft wines with a little more body and fruit, that offer a great range of food-match pairings and versatility (we recommend their beautiful Miraflors CDR Rosé - truly spectacular). Across Europe, producers like Poderi dal Nespoli in Emilia-Romagna and Quinta do Vallado in the Douro are experimenting with crafting lighter rosés, but with more fruit, flavour and punch than their Provencal cousins. 
And it's not just a Eurocentric trend, either. In the past few years, Stellenbosch titan Journey's End, and the ever-creative Charles Smith in Washington, have both released their own rosés from vineyards classically dedicated to red wine production - lighter in colour, full of red fruit, and delicious on a summer's day.
You may also like: