Champagne Palmer & The Legacy of Time
Champagne is certainly having something of a moment. Although widely regarded as the pinnacle of luxury sparkling wine, its growth has been stagnating for several years in the UK, with consumers opting instead to experiment with Crémant, Cava, and Prosecco. Now, all that is changing. 
Champagne is once again king of the sparkling wine list, accounting for three quarters of all fizz listings in premium venues across the UK in 2021. In fact, 10% of the entirety of the UK On Trade wine value is accounted for by Champagne. Not bad for a small, flat region in North-Eastern France with notably difficult growing conditions. But, with a multitude of Champagne options on the market - from small, biodynamic growers to huge, international titans - how can you make sure you're picking a Champagne that truly has a point of difference?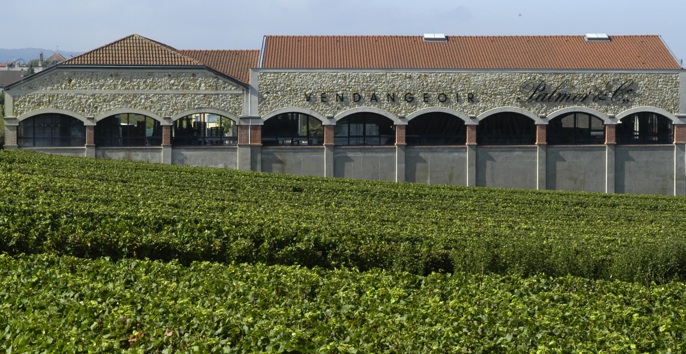 The vineyards at Champagne Palmer occupy some of the region's best sites
Distinguishing itself from the masses in terms of quality, balance, and harmony has always been where Champagne Palmer comes into its own. Established in 1947 by seven grower families with prized Premier Cru and Grand Cru vineyards, most of the Palmer & Co vineyards are located on the north-facing slopes (the grands crus of Mailly and Verzenay for Pinot Noir) and the north-eastern ones (the premiers crus of Trépail and Villers Marmery for Chardonnay) of the Montagne de Reims, where the environment is challenging, and climates are extreme. 
The art of blending 
However, the real star of Palmer's viticultural show is the team's understanding and appreciation of how human influences can really coax the best out of grapes. A focus on blending and ageing drives cellarmaster Xavier Berdin's winemaking; at Palmer, there is a true passion for blending different crus and grapes with precision and accuracy, to bring out the exact character and nuance of each variety and terroir.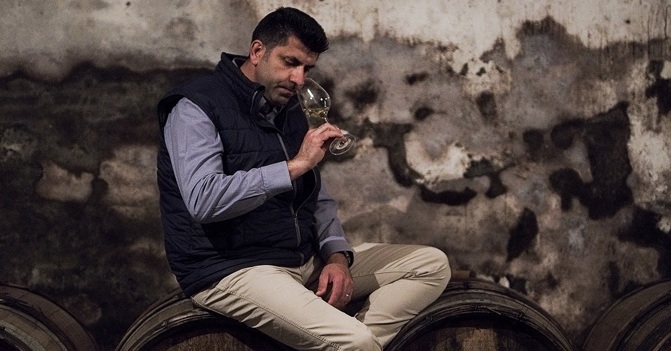 Xavier Berdin, cellarmaster at Champagne Palmer 
In Xavier's words, "This dedication to craft, shared from father to son, master to apprentice, ensures our wines remain true to the vision of excellence of our founders. We create a style of wine that is seductive in its elegance, balance, and clarity." He goes on to describe the effects of his winemaking choices on one of our favourites from the range, the Brut Reserve: "Chardonnay, the dominant varietal, brings freshness and purity. Pinot Noir offers a bold, graceful character. Meunier is generous in texture. Not to forget the reserve wines: with approximately 35-40% of reserve wines in the Brut Reserve blend, they play an essential role. Selected for their structure and ageing potential, they give richness and depth to the wine, also ensuring the consistency of the Palmer & Co style."
The beauty of reserve wines
What's the value of utilising such a large proportion of reserve wines in a blended Champagne? Undeniably, aged reserve wines add extra levels of complexity and depth to a blend - but, where they come in especially handy, is in matters of practicality.
Champagne's 2021 harvest was a tough one. Waves of cold weather and spring frosts during budburst destroyed approximately 30% of vineyard holdings - although some unlucky regions saw up to 60% of yields ruined. More cold weather and rain followed, bringing with them the spread of mildew, which destroyed more yields. All in all, the 2021 vintage will produce significantly fewer bottles than previous years, something which is causing a great deal of worry for many Grand Marques.
So, where do reserve wines come into play? By utilising such a large portion of them in the final blend, Champagne Palmer has been able to offset a significant amount of damages to yields, boosting final production numbers. And it's not just this year they've done this, either. The reserve wines have always been a tradition of winemaking at Palmer, with the first growing families who owned the winery predicting the usefulness of the system in bad harvests to come. A clever approach - and one that guarantees we can enjoy more than one glass of Palmer, come Christmas 2021. 
The fourth essential ingredient 
Blending plays a huge part in guaranteeing the fabulous quality we've come to expect from the wines of Champagne Palmer, but the House's appreciation of time also plays a key role in achieving the excellence and uniqueness of the Palmer range. In fact, time is so important that Palmer considers it as the fourth essential ingredient to the wines - in addition to the Chardonnay, Pinot Noir, and Meunier grapes used in the blending.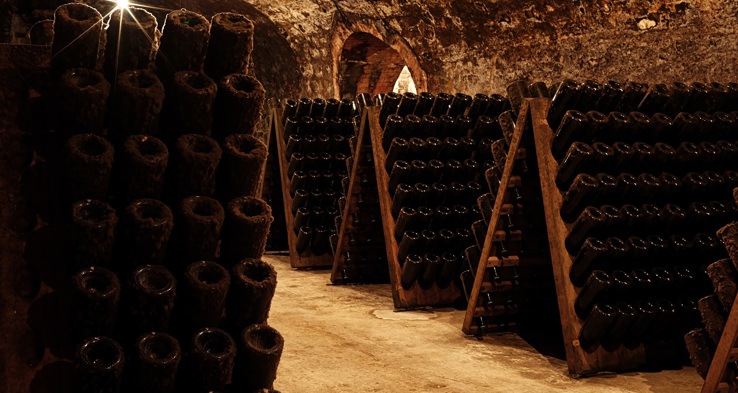 The Champagne Palmer cellars
Wines are aged in the deep, chalk cellars of Champagne Palmer, which lie 18 metres under the city of Reims. This complex labyrinth contains decades worth of wine, even extending up to 70 years for the oldest vintages of Palmer's extraordinary library collection.
Palmer Brut Reserve is aged on lees for at least four years, more than three times the minimum of 15 months that Champagne guidelines require. Larger formats see longer ageing; magnums will lie in the cellars for at least 5-6 years, and the ageing is extended to 10 years and more for Jeroboams and larger bottles. The complexity and style that this affords the Brut Reserve has been recognised globally; 2020 saw it take home the title of 'World Champion Non-Vintage Brut' at the Champagne and Sparkling Wine World Championships.
You may also like: