Vivid Producer of the Month: Paul Jaboulet Ainé
One thing has remained constant at Paul Jaboulet Ainé for nearly two centuries: an unrelenting respect for the land on which it sits. In recent years, this dedication to preserving the quality of this section of the Rhone Valley has translated into significant leaps towards sustainability, spearheaded by winemaker Caroline Frey.
The move towards sustainability
The Jaboulet estate is world-renowned for producing some of the greatest wines in the Rhone. Its name has always been synonymous with prestige, particularly regarding its famed Hermitage La Chapelle, but it wasn't until the Frey family took over the estate in 2006 that it really began to reach its potential for true brilliance. 
With winemaker Caroline Frey came an influx of new ideas, all driven by a quest to reach utter perfection. Recognising the exceptional intricacies of the terroir, she began to implement sustainable viticulture across the estate, combining scrupulous care in the vineyards with her cutting-edge winemaking techniques. 
In export director Bertrand Michat's words, "It's obvious that if you want to produce a wine from a famous terroir, it's better if it tastes like where it comes from." This determination to encapsulate the nuances of the land in every wine combine perfectly with Caroline's belief that viticulture and nature go hand in hand.
Jaboulet strive to continuously strengthen their processes, aiming for pure excellence in every product, at every vintage. The estate maintains ISO 9001 and 14001 certification.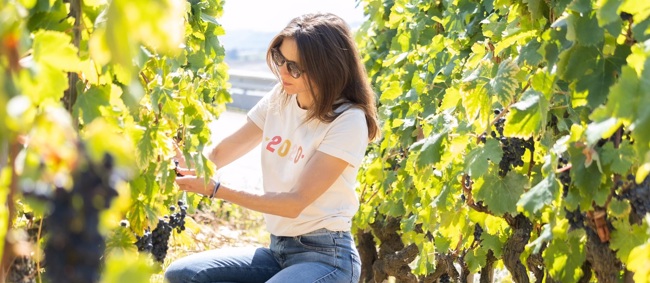 Winemaker Caroline Frey holds sustainability at the heart of her approach
Organic winemaking 
All the Jaboulet vineyards achieved organic certification in 2016, just ten years after Caroline came to the helm. In her own words, she never felt comfortable growing and producing grapes in an industrial way, preferring instead to 'delegate, trusting in nature without being tempted by the ease and certainty that chemicals can provide in certain situations.'
Organic viticulture has been a revelation for the Jaboulet wines. Not only do the wines express the increased 'sense of place' that Caroline initially set out to achieve, but organic practices have also resulted in a notable natural acidity that adds extra complexity and flavour.
Precision and proactivity are now the order of the day at Jaboulet. Use of copper sulphites is minimal; the estate currently uses less than half the amount permitted for an organic vineyard, maximising the effectiveness of this small amount by carefully pinpointing the time best to use it. Their aim is to continue decreasing this usage year on year.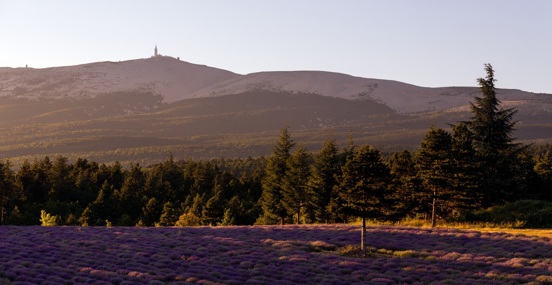 The exceptional Jaboulet terroir is preserved through sustainable practices
The road to biodynamics
The team at Jaboulet largely follow biodynamic principles in the vineyard. In Caroline's eyes, biodynamics are the next natural step in sustainable viticulture: everything requires more care, skill, and precision, all of which are strong focuses in the Jaboulet approach.
Caroline believes biodynamics allow vines and grapes to 'soak up' the energy of the land. "It's a way of understanding the true nature of the vine, its vital forces, and its connection with other bodies in the global environment," she says. Through these practices, the Jaboulet team continue to promote the expression of their exceptional land and terroir in their final wines.
Nature reserves
Alongside their renowned vineyards, the Jaboulet estate also encompasses three natural reserves, each of which are protected by France's Ligue pour la Protection des Oiseaux (League for the Protection of Birds). These reserves span around three hectares of forests, where birds and other species are left to shelter, live and reproduce, in an aim to increase and sustain biodiversity. 
Schools and other organisations are regularly invited to visit not only the vineyards and winery, but also these reserves, in a bit to raise awareness not only of the sustainable initiatives in place at Jaboulet, but also of their importance to the Rhone Valley. 

The Jaboulet team strive to produce excellent, sustainable wines
As part of our sustainability initiative, 'Vivid', every month we will highlight a producer from our portfolio who embodies mindfulness in winemaking. Check out the Vivid hub for more information.