Quickfire questions with... Rocksalt Group
Next in our interview series with customers across the UK is Mark Sargeant, the man behind Rocksalt Group, a collection of Kent's finest restaurants and pubs.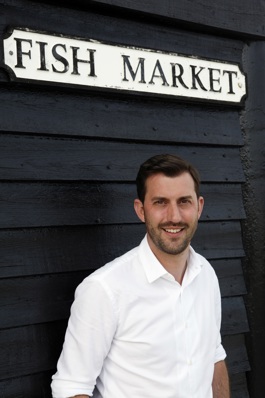 Mark recounts being around eight years old when the idea of becoming a chef first struck him. "I wasn't in this huge family environment where I watched my grandmother cooking, but I used to watch loads of TV," he says. "The Galloping Gourmet, Robert Carrier, Keith Floyd, that sort of thing. I really gravitated towards those sorts of shows." When others his age were picking up paper rounds and Saturday jobs in shops, Mark headed instead to his local steakhouse, working full shifts over his weekends to earn extra money - and, as he puts it, learning about pressure, speed, cleanliness, and knife skills in a high-pressure environment, with the restaurant doing up to 500 covers every Saturday.
From there, it was a natural progression to catering college - a point of contention to those around him. As he says, "The mentality back then was that you sort of fell out of school and fell into catering, and it was the thing you did if you weren't bright." But attitudes were changing - helped immensely, as Mark recounts, by Marco Pierre White's first TV series taking storm. "I was like, this is it for me, then. This is unbelievable. And then it just went from there. I went to work for Gordon in '97, and that was sort of it, really." We'd say the rest is history - Mark disagrees. He's not retired yet, after all. 
We caught up with Mark to talk venues, new menus, reopening, and his favourite wine from the Bibendum portfolio...
So, you've now got a total of eight venues?
Eight, and then whenever we're allowed, we're opening this new restaurant on the beach. So that'll take it in total to nine.
Tell us more...
We've got a working title of Little Rock. We'll be working closely with Folkestone Trawlers, and the idea is that they'll bring down all the fresh catch every morning. It'll be a very short menu - like if you remember being on holiday years ago, you'd go into a taverna, pick your fish, and you could have it baked, grilled, or fried, with a small selection of sides. It's slap-bang on the beach, and it gets the most amazing sunset, so we're really excited for that.
And are the other venues all quite different from each other?
Yes - that's something I'm really pleased about. Rocksalt's the 'Mother Earth' of the family. Then we've got our four pubs, which offer good quality, elevated pub food. We'd bought them, opened all four, and changed the menu on the third week of February - and then we were closed two weeks later. We'd opened with the same menus across the board, but since then we've had a reshuffle of the kitchens, and when we reopen, I want the chefs to be involved in writing the menus, so each pub will have much more of its own identity.
The Wife of Bath is our most 'fine dining' restaurant. When we opened, I wanted to do something really different. I've always been about British food - but as Jamie Oliver says, we're a magpie nation, we pluck bits from all over - so we went with a Spanish influence, using British produce. But people assumed we were a tapas bar, so we had to really think about it and reshuffle it into a modern European menu - still based on British produce. Then we've got a little chippy, and Pilot Bar on the beach. I do like to keep it mixed up! I'm always joking that I'm going to open a Peruvian restaurant next!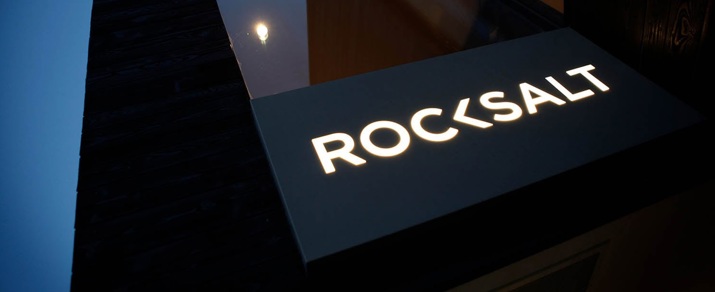 Your plans for the fish and chip shop are changing, aren't they?
The fish and chips are fantastic, but they only work seasonally. So, I've got an idea of changing it. The one thing that Folkestone's missing is a Japanese restaurant. We've got so many Londoners coming down here now, it's unbelievable - and having lived in London for 20 years, you can get any food you like. It's almost the same here - just a whole mish-mash of food, but you cannot for love nor money get a decent Japanese.
So, my idea is to launch a mini Zuma, really, again working with Folkestone trawlers. The clientele we've got - they aren't going to go down to the harbour on a Tuesday in February when the rain's going sideways, but they might want to come out to an awesome Japanese restaurant. Anyway, that's the long term plan! We're probably not going to look to do that until maybe Autumn or Winter.
Is local produce important to you?
We're about quality first, but most of the time using local produce means you get really good quality. I think sometimes people overlook the fact that first off you need the best quality produce that you can afford to buy, and also afford to charge for. I think we lose money every time we sell one of our chickens, because they're such good quality that they're expensive to buy! But we'd rather have really good quality produce, and maybe take a slight hit sometimes.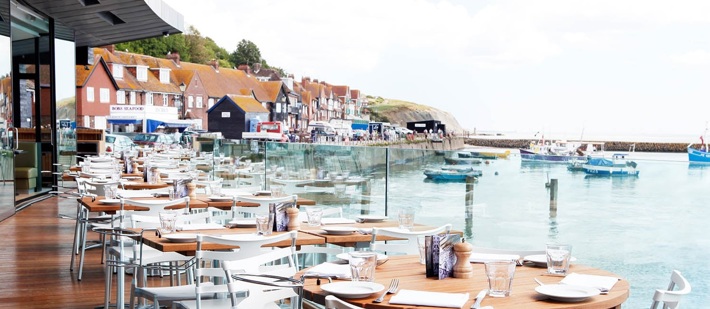 Any Michelin-star plans on the horizon?
I would be really happy if we got recognised with a Michelin star someday. It's not something that you can or should chase, really. I think you should just do what you want to do, and if the accolades come in, then that's fantastic. It would be nice for me, obviously, but more so for the teams who work there every day. And there's no two ways about it - Michelin stars do attract more customers. 
Moving onto wine, how do you and the team go about selecting the right wines for the right venue?
Honestly, when we first opened Rocksalt, none of us had any idea! We had maybe two high-end wines on our list. But all the great and the good came when we opened - people who had seen Rocksalt being built for the previous six months - and we ran out of those top-end wines within the first ten days! 
So, over the years we've developed the wine lists by working with people like Bibendum. I've always likened sommeliers and people in the wine trade to chefs. There's such a vast amount to learn, and you have to really invest your whole life into it. I'm a classic restaurateur and chef - I like red Bordeaux and white Burgundy, but I know there are millions of wines out there that are as good as, if not better. So now we've got you guys helping us out with wine lists. But we do tastings to have the final say!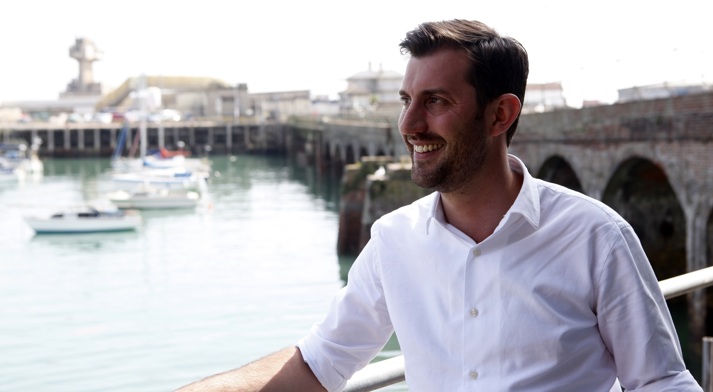 What are you going to be drinking when we're finally allowed to reopen?
I've probably drunk way too much during lockdown, but from you guys, I absolutely do love this Ultimate Provence Rosé. I'd never normally order a rosé in a pub - it can be a bit hit and miss about what you're going to get. I think the very sweet rosés have given them a bit of a bad name. But this is really up my street! One, I absolutely love the bottle - I reuse them at home as water jugs. But the rosé itself is lovely, it's very light, crisp, and refreshing. It goes with everything, and I don't feel rough after drinking a bottle of it, which is a bonus! 
You may also like: